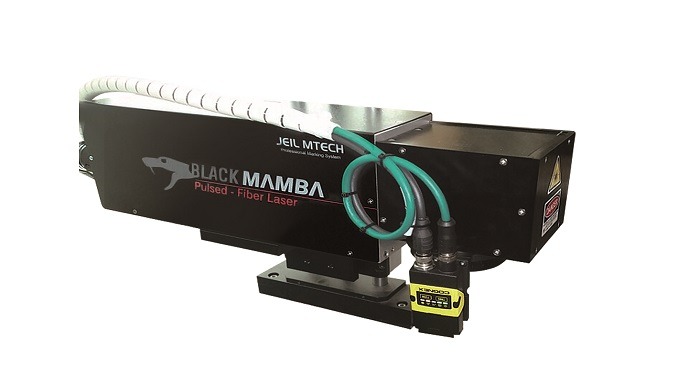 "BLACK MAMBA" of Jeil Mtech Co.,Ltd is the Fiber laser marking machine which is using a new concept laser technology "Fiber Amplication Technology" "BLACK MAMBA" is the fiber marking machine which mark on the customer products by the thermacal reaction of the surface using laser. No-noise during the marking as non-contact type and the best marking
Description of the Product
"BLACK MAMBA" of Jeil Mtech Co.,Ltd is the Fiber laser marking machine which is using a new concept laser technology "Fiber Amplication Technology" "BLACK MAMBA" is the fiber marking machine which mark on the customer products by the thermacal reaction of the surface using laser. No-noise during the marking as non-contact type and the best marking quailty.

Price of the Product
Price not indicated
Technical Details
JEIL MTECH Co.,LTD is the Industry Leader in Industrial Laser Marking System Technology.

There is one company known not just for innovation and leadership in industrial laser marking system technology, but also for problem-solving prowess. Jeil MTech Co.,Ltd was one of the first to apply fiber lasers for marking applications, and we now offer a wide range of laser systems for a multitude of marking and material processing applications.
Category of the Product