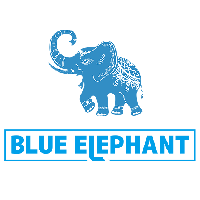 Jinan Blue Elephant CNC Machinery Co., Ltd.
Contact - Jinan Blue Elephant CNC Machinery Co., Ltd.
15A03, J1 Office Building, Gaoxin Wanda Plaza, Gaoxin District
Jinan City, Shandong 250000
China
Send a message - Jinan Blue Elephant CNC Machinery Co., Ltd.
Legal information - Jinan Blue Elephant CNC Machinery Co., Ltd.
| | |
| --- | --- |
| Nature | Head Office - Factory |
| Year established | 2013 |
| Describe your Company and attract Business opportunities | |
| Corporate capital | 3,000,000 RMB |
| Co.Registration No | 91370112061181597U |
| VAT no | 91370112061181597U |
| No employees | 100-249 Employees |
| Kompass ID? | CN229273 |
| Kompass member for | + 1 years |
| Membership | Booster International |
Presentation - Jinan Blue Elephant CNC Machinery Co., Ltd.
Who are we?
Jinan Blue Elephant Cnc Machinery Co., Ltd is engaged in CNC ROUTER MACHINERY field for 10 years from Jinan city since 2010. We own our factory, include 200-500 staff, professional English+Russia skilled Sales department, Production department, Service Engineers with more than 6 years rich experience, Finance department etc.
Almost Every day 5 buyers sent good reviews or feedback picture and videos of BLUE ELEPHANT CNC MACHINE to us, thank you for your always support. We are becoming more and more popular, welcome to send your requirements to us and visit us!
What's the products and service we supply for you?
1) If you are looking for CNC Router for wood, mdf, aluminum, acrylic, foam etc, welcome to click the following links to send inquiry to us.
https://www.elephant-cnc.com/cnc-routers/
2) We can also be able to provide complete automatic optimizing nesting cnc furniture machine or production line for customer, please check links for more details.
https://www.elephant-cnc.com/wooden-furniture-cnc/
3) CNC Router with oscillating knife or vibrate blade cutting soft materials like carton, cloth, leather, paper etc is becoming more and more popular among buyers. Learn more and get latest quote, welcome to send inquiry to us now!
https://www.elephant-cnc.com/oscillating-knife-cutting-machine/
4) Do you notice that there are lots of daily objects made by laser cutter machine or fiber laser cnc? It's very common in our life if you notice it. Cost is sometimes cheaper which depends on the configuration you choose on Co2 laser machine. If you need to process both wood materials or metal materials, Mixed laser cutting and engraving machine is good choice. Click for more.
https://www.elephant-cnc.com/cnc-laser-cutters/
5) If you don't have much budget to purchase cnc machine for cutting steel etc, plasma cutting machine can meet your basic requirements. Check links for details
https://www.elephant-cnc.com/cnc-plasma-cutters/
6) To suit more and more customers needs, our researching and design department devote themselves to stone engraving machine, please check and tell us which model you are interested.
https://www.elephant-cnc.com/stone-cnc-router/
Want to learn more about us, welcome to send inquiry to us or contact us by email, whatsapp, skype or wechat.
Company catalogues - Jinan Blue Elephant CNC Machinery Co., Ltd.
Company's Videos - Jinan Blue Elephant CNC Machinery Co., Ltd.
General Information - Jinan Blue Elephant CNC Machinery Co., Ltd.
Certifications
| | |
| --- | --- |
| Description: | 117 16 QU 0190-05 R0S |
Banks
Agricultural Bank of China,
News - Jinan Blue Elephant CNC Machinery Co., Ltd.
Previous news
Nominations

How to choose between the 3 axis and 4 axis CNC router?

Date: March 29, 2020 4:00 PM

Three-axis CNC router and four-axis CNC router are collectively called woodworking engraving machines. According to the different processing paths, it can be further divided into three types of engraving machines such as the three-axis, four-axis and five-axis. Today, Blue Elephant wants to show you the difference between the three-axis engraving machine and four-axis engraving machine from 5 aspects including what is it, what they can do, what are the differences in configurations, what industries they are applied, and some considerations for selecting a CNC machine. What we do is to help you choose the CNC machine that is more suitable for your processing needs. Follow me to get it now.

Part 1. What is CNC router?
3 axis CNC router
3 axis CNC router is the entry-level engraving machine for the engraving machine industry. It can perform intelligent milling, engraving, cutting, milling, grooving and drilling functions in different materials by moving a tool bit on three-axis. As a basic machine, it can be upgraded to other machines like multi-head CNC router, multi-process CNC router and other CNC machine.
4 Axis CNC router
4 axis CNC router generally can be divided 4th axis CNC router and rotary axis CNC router. Compared to the 3 axis CNC router, the 4th axis engraving machine is special in its spindle which can swing 180 degrees left and right. And this type 4 axis CNC router not only can realize plane processing but also make work possible on both sides. And it mainly does some surface processing of 3D work pieces.


New service

Blue Elephant visits Turkish users

Date: March 18, 2020 4:00 PM

This time our after-sales engineers came to romantic Turkey. Of course, the purpose of our trip is not to go on a hot air balloon. We are here to visit our Turkish users to help users better understand the machine and operate the CNC machine. Our engineers came directly to the user's processing site. Demonstrate the operation process of the machine, the use process of the software, and the precautions during the use for the customer. In order to help customers extend the service life of our machines, our engineers also specifically explained a series of tips for the maintenance of our machines.

New service

Welcome Australian customers to come to test their machine

Date: March 12, 2020 4:00 PM

This time we are receiving customers from Australia. The customer came here mainly for inspection, and came to the site to learn about the machine's operating procedures, precautions and maintenance techniques. The machine purchased by the customer is a 1325 two-step engraving machine with row drills. This two-step engraving machine is equipped with two heads. The head is controlled by the cylinder and can be switched freely. No manual tool change is required, which reduces the error and improves the machining efficiency. It can easily achieve the ideal machining effect of the customer.

Press release

Welcome Qatar customers to visit the factory

Date: March 5, 2020 4:00 PM

This time we are receiving customers from Qatar. The customer said that the main processing material is acrylic, and he hopes that this time he will come to the factory to personally test the real processing effect of our CNC machine processing acrylic. In addition, the customer also stated that the machine he want to purchase can process more materials. After knowing the customer's needs, we first prepared the acrylic material requested by the customer. And then debug the machine so that it will be convenient to test for the customer.

After receiving the customer, we first explained to the customer the materials that our machine can process. Ordinary engraving machine can process most non-metallic materials such as plastic plates, PVC pipes, wood boards, etc., and it can also process copper, aluminum, iron and other metal materials. Widely used in the woodworking industry, advertising industry, mold industry and crafts production industries. Therefore, the customer needs to process the acrylic material, our CNC machine can easily achieve the ideal processing effect of the customer.

New product

Working principle and classification of CNC nesting machine

Date: February 27, 2020 4:00 PM

CNC nesting machine is one of the main equipments in panel furniture production line. What are its working principles and main classifications?

①CNC nesting machine is automation equipment mainly used in the production and processing of common plate-type furniture cabinets, wardrobes, tatami mats, and office furniture. It can also be applied to advertising carving, mold milling, musical instruments and crafts carving. Its main working principles: The precision electric spindle drives the milling cutter to rotate at high speed to complete drilling, cutting, engraving and other processing. It is used in the plate processing industry. The common table uses the form of plate fixing and the gantry movement of the machine head. The woodworking CNC opener is a kind of Three-axis numerical control engraving processing equipment, which can drill, slot, slit, engraving and milling in the plane.

②There are several common styles of panel furniture cutting machine such as multi-spindle CNC engraving machine, NC drilling NC cutting machine, cutting processing center, NC drilling cutting and processing center. Generally, the multi-spindle type is an economical material-discharging equipment, which is mainly used in the production process where the process is relatively simple and does not require frequent tool changes. The CNC drill row and material-discharging machine is based on the original multi-spindle material-discharging machine. The spindle for drilling is replaced with a special woodworking drilling row drill bag. The cutting machining center is a multifunctional three-axis CNC machining center used in the woodworking industry. It has a large-capacity tool magazine that can automatically change tools and process cabinets. Body and engraved door panel; CNC row drilling and opening machining center, that is, a middle-to-advanced woodworking CNC cutting machine with perforated row drilling and automatic tool change.

Press release

Welcome the US customers to visit our factory

Date: April 17, 2019 4:00 PM

Recently, we have received a lot of customers from abroad to come to the factory to visit and study. As loyal fans of blue elephant CNC routers, they came here across the ocean. Of course, we will never live up to your long-standing trust and support.

The machines that the customer is interested in are including

1325 ATC CNC router with auto loading

, automatic edge banding machine, side drilling machine, wood sanding machine, vacuum laminating machine and others.

One of the things worth mentioning is our fully automatic loading and unloading panel furniture production line. The following advantages make it very popular in the furniture processing industry.

Bed structure: The structure of the machine is exquisite, achieving a win-win of speed and precision.
Save time: With self-contained pusher device, it's convenient for operators to take materials, saving time. It also has dual-station equipment, which can be used to maximize production efficiency.
Vacuum table: With the vacuum adsorption table, it can process different shapes of plates.
Saving labor: The automatic loading and unloading, vertical punching, rectangular cutting, profile cutting and grooving operations can be completed at the same time, which can save labor cost by about 60%.
High efficiency: The processed sheet does not collapse, and 60-80 sheets can be completed in one day.
Other combinations: Drilling and automatic tool change combination, can achieve drilling, pulling and other functions.

In addition, we can customize the machine according to your specific production needs. Leave us a message to let us know your specific processing needs.

Press release

Customers from Sweden come to visit our factory, purchased our ATC machine and CNC oscillating knife cutting machine

Date: March 31, 2019 4:00 PM

Contact details manager@elephant-cnc.com

Customers have their own company, and the machines are mainly used to process MDF, ship decoration, EVA, etc. The customer knows the scale of our company in advance and then chooses to visit our factory.
Customers are interested in our ATC machines and Oscillating Knife Cutting Machine. Our sales is accompanied by the whole visit, through the communication with our professional engineers, and the processing demonstration of the sample machine, the customer is very satisfied with the quality of our company's machines.
After confirming some details, the customer paid the deposit directly to purchase our two machines. And took a photo outside our factory. The location of our factory ushered in the spring, the flowers are blooming, the scenery is very beautiful, even the customers can not help but sigh.

If you want to enjoy the beauty of our factory, if you are interested in our products, please contact us immediately!

Press release

Canadian customer come to visit our factory and purchased our 1325 machine

Date: March 27, 2019 4:00 PM

Contact details manager@elephant-cnc.com

Recently, the weather in our factory is very sunny and all kinds of flowers are open. On this sunny day, our Canadian customer came to visit our factory. Look, the bag that the customer has in hand is our company prepared for every customer who visits the factory. It is printed with the logo of our Bule elephant and the introduction of our company.
This customer wants to be our agent. After field visits, comparison of multiple companies , and finally chose our company, we can see the trust of our customer and the recognition of the quality of our products.
Accompanied by our sales manager, the customer finally purchased our 1325 CNC machine. During the visit, we detailed the design, accessories and after-sales service of the machine for the customer, so that the customer can choose us with confidence.
After confirming some details and requirements, the customer paid the deposit on the spot.

If you want to be our agent too, if you want to visit our factory, please contact us immediately.

New product

Our New 1325 ATC Machine Engraves Some Samples

Date: March 18, 2019 4:00 PM

Our newly designed machine was engraved in our factory today. Let me briefly introduce you to this machine. The latest 1325 CNC engraving machine with this disc changer and row drill it can punch holes in furniture. Is different in appearance from the previous woodworking machine, its sheet metal style upgrade. Simple color matching combined with material craftsmanship, Ice-gray body with blue stick line, showing machine stability and aesthetics and industrial art. At the same time, it also has a reserved loading function, saving manpower and time.
As shown in the figure, this is the sample carved out of the 1325 machine. It is a plum blossoms, orchid, bamboo and chrysanthemum known as "Four Nobles of Flowers" of Chinese flowers, symbolize nobility and virtues in human beings. They are often the central theme or motif for poetry and paintings.

Plum blossom, blooms in the cold winter, is the symbol of strong indomitable spirit in human qualities.

Orchid, disseminates a refreshing scent, mostly grown in quiet secluded locations, is the symbol of modesty in a gentleman.

Bamboo, stands up straight and tall, stays strong and intact in the bitter cold winter, is the symbol of upright integrity.

Chrysanthemum, often blooms in late autumn, when other flowers have withered in the cold frost, is the mainstay of fall color. Its cold tolerance symbolizes the virtue to withstand all adversities.
This is the last sample we made with a laminator. I hope that everyone's career will be as high as bamboo. If you are interested in our machines, please contact us.

Press release

Very Handsome Morocco Customer Sent Us Feedback

Date: March 8, 2019 4:00 PM

Contact details manager@elephant-cnc.com

BLUE ELEPHANT integrates global wisdom and our machine is sold over more than 80 countries around the world. Today we received feedback from Morocco customers, as shown in the picture, a very handsome customer!
The customer purchased our 2040 machine. Many customers may not be assured of our packaging, this picture can be fully demonstrated, our packaging is very strong and safe.
This is a photo of our air cooling spindle being carved. The Italy HSD air cooling spindle, speed can be accelerated to 24000RPM for per minutes.
The customer used our machine to create a very beautiful sample. As the picture shows, the edge of our machine is very smooth.

Every time I appreciate the customer's sample picture, I would like to design a pattern and engrave it. If you also want to carve out your own products, if you are interested in our machines, please contact us, you are welcome to ask.

Press release

German Customer Check the Purchased 1325 CNC Machine

Date: February 25, 2019 4:00 PM

Contact details manager@elephant-cnc.com

Our German customer previously purchased our 1325 machine and chose to come to our factory for inspection.
Our professional sale and engineers accompanied customer throughout the tour, and introduced the characteristics and construction of the machine.
We also operate the machine on site and show it to customers. As shown in the picture, it is the pattern carved by our 1325 machine. This machine is Equipped with original Italy HSD spindle, powerful and quality guaranteed. With Automatic Oil Mist Cooling to prolong the lifetime of the machine and with heavy duty frame and gantry, keep stable performance work.
Our customer also took a look at our other machines. He said that they are very satisfied with our service and will choose our again if necessary.
Finally, let's take a look at our shipping packaging. Our packaging has been upgraded in three-layer packaging. The innermost layer is EPE pearl cotton film package; The middle layer is wrapping up with environmental protection material; And the outermost layer is winding up with PE stretch film. They are very strong and environmentally friendly.

Our machines are sold well in many countries around the world. If you are interested in our machines, please contact us!

Press release

Why not to be an Agent of the CNC Router Machine?

Date: February 17, 2019 4:00 PM

Contact details manager@elephant-cnc.com

Nowadays, the furniture market is getting more and more popular. BLUE ELEPHANT is an enterprise with high-advanced technology, specializing in the r&d and manufacturing of automated woodworking equipment and CNC equipment. We have our own agents in many parts of the world. Our CNC machines are sold all over the world and have received a lot of praise, more and more people are willing to be our agents.Because as an agent is not only good for your benefit, for us, we can provide better service to our customers.
Last summer, our factory has a special guest. He wants to be our agent and provide more services to our Mexican customers. Our engineers gave him a detailed introduction and showed the operation of our 1325 ATC machine. He took a very serious look at the engraving process of the machine and asked us a lot of questions, we all answered them one by one. He was very satisfied with the details and quality of our machines. During the visit, he gave a high marks to the professionalism of our design department. In the end he chose to be our agent.
Here is a brief introduction to our 1325 ATC machine, which is one of our best-selling machines. It is equipped with automatic tool changer and row drill, is a classic work surface of 1300 * 2500mm; and has 8 tools linear type tools magazines, saving a lot of labor time; HSD ATC air-cooled spindle with vertical and horizontal drilling heads, help to drill holes up and down, punch holes left and right, punch holes before and after, it has saw, can cut wood over 80mm, meet your various needs.All the working area and specifications can be customized according to your request.
The agent is very experienced in woodworking machines and knows the machine very well, so when our Mexican customers purchase our machines, he can introduce our cnc machine face to face with our customers, and also can provide after-sales service for our customers, which brings great convenience to us. We will have more and more Mexican customers.
If you want to be our agent too, if you are interested in our machines, please contact us immediately!

New product

New Design Small Size 1325 ATC Woodworking Machinery

Date: February 15, 2019 4:00 PM

Blue Elephant New design 6090 ATC Woodworking Machinery. Today, let's make a brief introduction of this machine.
New color matching:
As can be seen from the picture, our new model uses ice gray color matching, and its gold-plated style upgrade give us a simple and generous feeling. The whole body is covered with metal plate, which has long service life and reliable use.
Built-in chassis:
The chassis of this machine is built in. It is convenient for you to transport and use, and improve your work efficiency.
Water cooling spindle:
Our machine uses a water cooling spindle. Compared with other air cooling spindle, it has low noise and high speed characteristics to meet your work needs.
Easy to operate:
The new machine uses the Mach 3 system and a simple tool sensor. It's easy to learn how to operate without a foundation
Beautiful appearance:
With a round orbit, the product looks very smooth and beautiful without increasing your purchase cost.No matter which angle you look at the machine, it feels as comfortable as industrial art.
If you want to get more information of this new upgrade machine, welcome to contact us.

Press release

Blue Elephant 1325 CNC Machine Was Shipped to Our Panama Customer

Date: February 13, 2019 4:00 PM

Every day we receive consultations from customers in many different countries, the most frequently consulted is the 1325 CNC machine. Today our machine was transported to the home of our Panamanian customers, and they gave us a high rating and sent some pictures.
We will promise you a safe and secure packaging to ensure that the machine will not be damaged during transportation.
It can be seen that our customers are also very specialty, they use professional tools to uninstall our machines and show their love for this machine.
The local weather and sunshine of the customers are very good. Just like the expression on their faces, they are filled with smiles. It can be seen that they are very happy and satisfied to receive this machine.
During the purchase process, our engineers and sales will provide you with detailed answers. Regardless of your questions and questions, we will solve them until you are satisfied.
Our customers are carefully checking the machine to make sure it is intact. We also promise a one-year warranty, we provide you with a strong post-warranty service, including instructional videos, etc. You can ask us any needs.
If you want to get more information about Blue Elephant's CNC Machines, please don't hesitate to contact with us. And we are here to service all of you.

Press release

Chinese Dragon Carved by Our Own CNC Router

Date: February 11, 2019 4:00 PM

Contact details manager@elephant-cnc.com


Today we have finished the holiday and started the work of the new year. I wish you all the best in the new year.

I believe that everyone knows the dragon is a symbol of China.Do you know the origin of the dragon? Let me introduce you briefly.The legend said that dragons can bring cloud, rain, and disasters, symbolizing auspiciousness. Therefore, it is a custom in China to pray for peace and harvest in the way of dragon dance.

So on the first day of work, our factory engineers carved a dragon with our own machine.As you can see, this dragon sculpture is vivid and the craft is very complicated.
How did the dragon be carved out? In fact, it was carved out with our ordinary 3 axis cnc machine.We first enter the picture of the dragon into the computer (as the picture shown), adjust the parameters, and the rest is the machine automatically engraved. This is made of PVC, and like the countertop material of our machine, we made a 3D carve effect.
Our cnc machine can engrave any pattern you like and think about. If you want to engrave a product yourself, please contact us!


Press release

4*8 CNC Wood Machine with Rotary Device

Date: January 17, 2019 4:00 PM

Contact details manager@elephant-cnc.com

Samples from our Bangladesh customer again! Why we say like this? Because this is not the first time for this customer to share his works and crafts with us. We have said in the previous, this customer bought a set of wood working machine from our factory, and the machine was customized with a set of removable rotary device. So when he finished some new designs, he likes to share with us. Honestly speaking, his jigsaw puzzle works are so much fun. Now, please go to the following to enjoy them.
It is easier to find that the sample is processed according to the shape of the eagle. And the eagle was made so lively. As for a set of 4*8 cnc wood machine, it's not a difficult task to process raw material into shape like that. So more and more customer tend to choose this type of classic machine. And the next work is based on the shape of the tank. Our clients record his work from different directions. So today, we can have a chance to view it.
When you see a simple raw material can be processed so beautifully, are you plan to own a CNC Machine? And if you want to get more information of our machine, welcome to contact us.


Press release

Netherlands Customer Visiting, 4*8 ATC Wood Working Machinery

Date: January 10, 2019 4:00 PM

Contact details manager@elephant-cnc.com

This time, our factory attracts some new customers. And they came from Netherlands that want to purchase a set of wood working machinery for their own. They were engaged in the area of furniture. To meet their needs or requirements, they made contacted with our sales. At first, they talked via email or whatsapp. After knowing their requirements and budgets, our sales made several plans and recommend several sets of machine for them.
They were satisfied with our sales and the machine that recommended. And this was the first time for them to purchase machine from China. With this reason, they chose to came to Jinan and visited our factory directly. Together with our engineer, our sales accompanied our customer to visit around our factory. There were lots of machines which rang from size to color on the way to their host. Meanwhile, they were interested in ATC CNC Machine. So one of the ATC CNC Machines was select randomly for processing.
Everything went well. Our machine satisfied them very much. So They decided to made order with us at once. The story between us has just begun, and we will share more good works or news next time.

Press release

After-Sales Service in Ukraine, 4*8 ft ATC CNC Machine

Date: January 6, 2019 4:00 PM

End: January 7, 2019 3:59 PM

Contact details manager@elephant-cnc.com

News! Our engineer Gary went to Ukraine for technical support. Once our engineer went to a new place, he would share some stories and photos with us. And this time is no exception. Now, let's enjoy what he have shared one hour ago.
This customer is engaged in furniture industry. With his needs and requirements, he bought a set of 4*8 ft ATC CNC machine from our factory. When the machine was shipped to his hand, he send an invitation to us. So our engineer Gary began his trip again.
Our engineer Gary stayed there for several day to provide technical supports for our customer. The machine our customer ordered is shown below. Can you find some features of this type of machine?
One of the classic ATC CNC Machines. Various of tools can be changed automatically in the processing, which can save time of tool changing.
Moving your eyes to the machine's spindle, it was customized according to our customer own needs. It is easier to find from the video that the spindle can swing 180 degree to do three-dimensional processing. Therefor, The machine has its own advantage in processing cabinet door, tables, chairs and some others. And focus your eyes to the next image.
Everything went very well, and this customer was satisfied with our machine and our services. If you met some problem in the stage of using CNC machine, welcome to contact us.

Press release

Canadian Customer Shared His Own Purchasing Experience, 1530 CNC Wood Machine

Date: January 3, 2019 4:00 PM

End: January 4, 2019 3:59 PM

Contact details manager@elephant-cnc.com

Recently, one of our Canadian customers wrote a long article to describe his own experience of purchasing machine from our factory, and he post it on the cnczone to let more people who has the same interests of cnc machine to see his real experience. And this is the link of his experience, it's really worth reading and enjoying.
Our customer bought a set of 1530 CNC Wood Machine from us. As usual, when we got inquiry from our customer, his or her real needs and requirements of machine were what we should to learn and find. Then, our professional sales recommend a suitable machine for all of you. Did you notice that our customer said he got to pick his own colors. Except for colors, all the specifications of machine are allowed to be customized according to your own needs or likes.
Seeing is believe. Now, enjoy the video of machine's processing. We have professional sales and technicians, and if you have some problems or questions in the stage of using machine, you can send messages or give us a call directly. We hope our customer's purchasing experience will do some helps for you.
More news
Location - Jinan Blue Elephant CNC Machinery Co., Ltd.
Opening hours - Jinan Blue Elephant CNC Machinery Co., Ltd.
Activities - Jinan Blue Elephant CNC Machinery Co., Ltd.
Producer
Distributor
Service provider