First Sensor AG
Contact - First Sensor AG
Peter-Behrens-Straße 15
12459 Berlin
Germany
Legal information - First Sensor AG
| | |
| --- | --- |
| Nature | Head Office |
| Year established | 1991 |
| Legal form | Aktiengesellschaft |
| Describe your Company and attract Business opportunities (NAC08) | Manufacture of electronic components (2611) |
| Firmenbuchnummer | HRB 69326 Berlin Charlottenburg |
| VAT no | Information available as an option |
| No employees | 500-999 Employees |
| Kompass ID? | DE632269 |
| Kompass member for | + 6 years |
Presentation - First Sensor AG
First Sensor AG is one of the world's leading suppliers in the field of sensor systems. Our company develops and manufactures both standardized and tailor-made sensor solutions for applications in the Industrial, Medical and Mobility growth markets. With over 800 employees, we are represented at six German locations and also have development, production and sales sites in the USA, Canada, China, the Netherlands, Great Britain, France, Sweden and Denmark along with a worldwide partner network. First Sensor develops and manufactures high-quality, customer-specific sensor solutions for the detection of light, radiation, pressure, flow, level and acceleration. The company produces in-house and along the value-added chain from component to system level. First Sensor AG is listed in the Prime Standard of the German stock exchange in Frankfurt. We guarantee our compliance through regular successful certifications of the sites according to ISO/TS 16949, ISO 14001, EN ISO 13485, EN 9100 and ISO 9001 - matching the respective business field.
Company catalogues - First Sensor AG

First Sensor Business Unit Medical (English)
0 pages

First Sensor Business Unit Industrial (English)
0 pages

First Sensor Business Unit Mobility (English)
19 pages
Company's Videos - First Sensor AG
General Information - First Sensor AG
Certifications
| | |
| --- | --- |
| Type: | ISO 9001 |
| Type: | ISO/TS 16949:2009 |
| Type: | EN 9100 |
| Type: | ISO 13485:2003 |
| Type: | ISO 9001:2015 |
Export area
West. Europe, Asia-Pacific, Central Asia, Central/East Europe, North America, Central America, South America
Dirk Rothweiler
Director (Vorstand)
Other Companies recomended by Kompass:
Buy your prospection list
Purchase a Company list with the executives and contact details
News - First Sensor AG
Other
Solution Services from First Sensor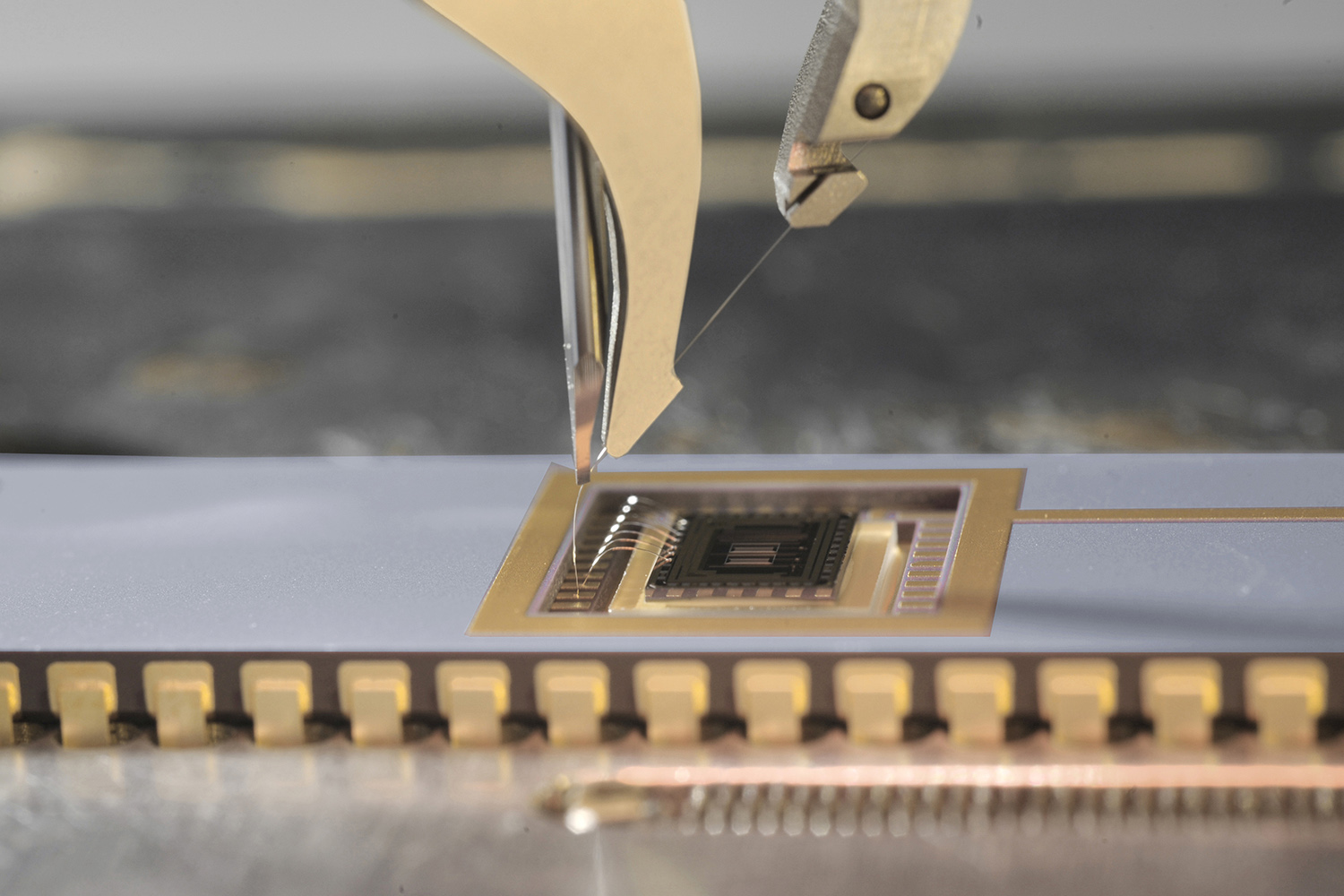 Date: September 21, 2017 12:00 AM
First Sensor offers its customers a continuous process in order to realize their optimum sensor solution - from the initial idea to the finished product. Tailored Solutions means for us: we analyze the specific task of the customer, plan, develop and manage its entire sensor solution. This may consist of a standard sensor, a modification thereof or a custom development. First Sensor has many years of application and technology experience as a strategic partner in international development projects in industrial, medical and mobility markets. Our extensive range of application-optimized standard sensors meets the highest demands on accuracy, reliability, flexibility and serves as a platform to be able to quickly adapt our products to specific requirements. Due to our own development and production facilities we can shape the entire value added chain - from the chip up to final qualification. Core competencies of First Sensor are custom sensor developments, tailor-made modules and complex multi-chip systems. Using these individual solutions OEM customers achieve cost savings in device development as well as competitive advantages through short development cycles, innovative products and high quality. Our production facilities feature latest packaging technology and clean rooms from ISO class 8 to 5. We have the flexibility to adjust our production to the customers' requirement – from rapid prototyping via medium sized quantities to order-based, cost efficient series production involving millions of units. First Sensor carries out its development, validation and qualification according to industry-specific quality management systems such as EN ISO 13485, ISO/TS 16949 or EN 9100. As a reliable partner we know the long approval and operating times of our customers and ensure long-term availability of our products. Further, we provide ideas for constant innovations. Our Tailored Solutions process in detail:
Idea
Requirements-oriented analysis
Wide-ranging product portfolio or individual product development
Production and quality assurance
Implementation
Other
LMI Ultra-low differential pressure sensors with I²C bus and 3 V supply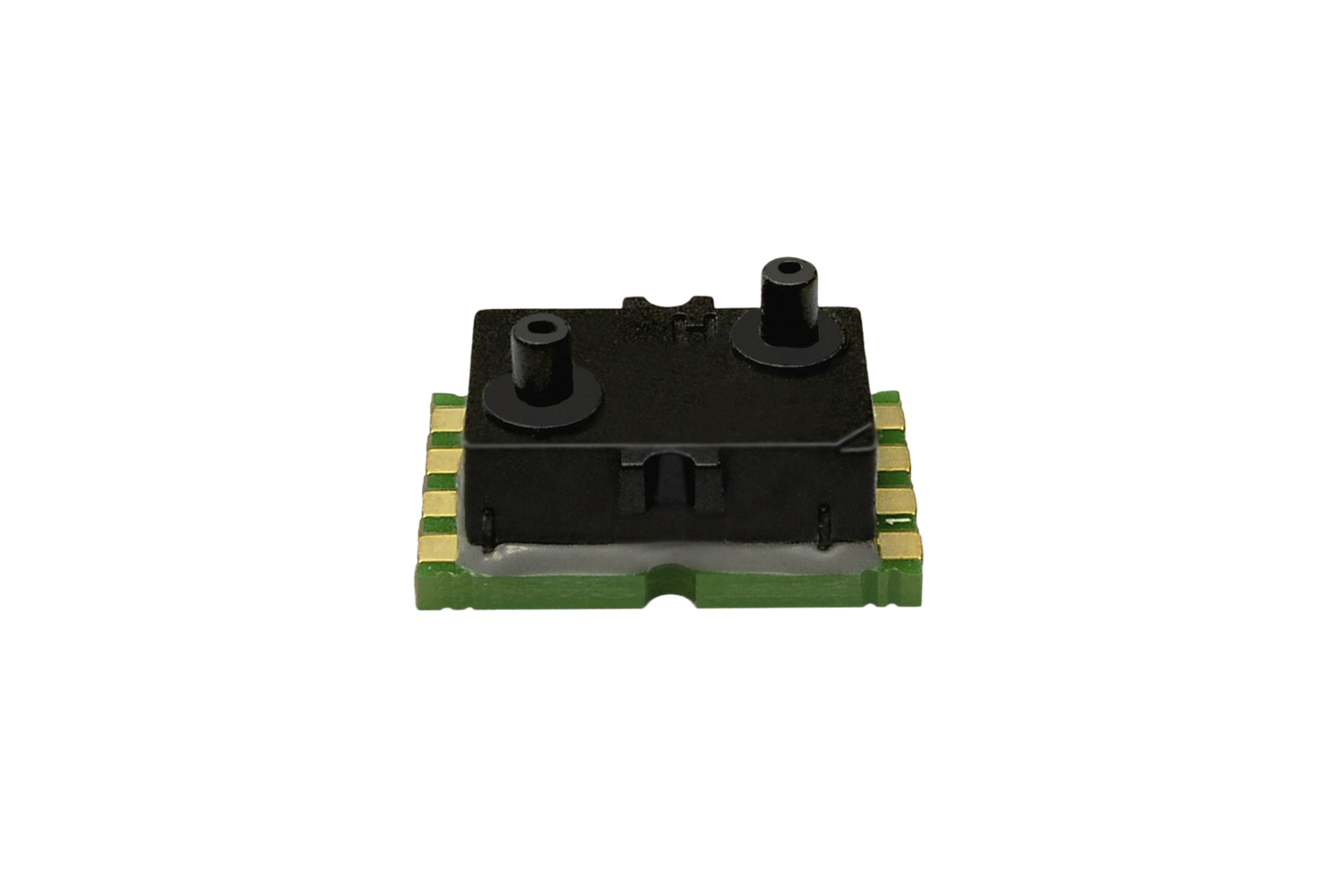 Date: December 19, 2016 12:00 AM
First Sensor presents a new version of its proven ultra-low differential pressure sensors with 3 V supply and linearized I²C bus output. The low profile, manifold-mountable LMI series sensors with measuring ranges from 25 Pa (0.1 inH2O) Full Scale are based on thermal micro-flow measurement within the silicon sensor chip. Due to their excellent sensitivity, accuracy, offset long term stability and long service life, LMI sensors are ideal for differential pressure gas flow measurement in bypass configuration. For battery powered applications the sensor features a low-power mode with minimal standby current. The innovative micro-flow technology from First Sensor decreases the flow through the sensor by several orders of magnitude compared to other flow-based pressure sensors. Due to the extreme miniaturization of the flow channel the LMI series ensures superior immunity to both dust-laden and humid air. Additionally, there is no need to recalibrate or correct the sensor output signal when using long connecting tubes and input filters. Further, the semiconductor chip technology enables extremely low production tolerances and cost-effective mass production. Key features of the LMI differential pressure sensors:
3 V supply and a linearized I²C bus output
Micro-flow channel integrated within the silicon sensor chip
Superior immunity to both dust-laden and humid air
Low profile, manifold-mountable
Due to their very high immunity to both dust-laden and humid air, LMI manifold-mountable pressure sensors from First Sensor achieve superior sensor lifetimes and expanded service intervals in HVAC and medical device applications. Therefore, the sensors are ideal for ultra-low differential pressure measurements e.g. in VAV controls, filter monitoring, burner controls, respiratory devices, anesthetic devices, CPAP machines, spirometers and oxygen concentrators.
Further product information can be found here.
Key figures - First Sensor AG
Activities - First Sensor AG
Producer
Distributor
Service provider
Main activities within the Kompass classification
Other classifications (for some countries)
NACE Rev.2 (EU 2008) : Manufacture of electronic components (2611)
NACE Rev.2 (EU 2008) : Manufacture of other electrical equipment (279)
WZ (DE 2008) : Herstellung von sonstigen elektronischen Bauelementen (26119)
WZ (DE 2008) : Herstellung von sonstigen elektrischen Ausrüstungen und Geräten a. n. g. (2790)
ISIC 4 (WORLD) : Manufacture of electronic components and boards (2610)
ISIC 4 (WORLD) : Manufacture of electronic components and boards (2610)
ISIC 4 (WORLD) : Manufacture of electronic components and boards (2610)
Secondary activities within the Kompass classification
Innovative Kompass solutions to help you grow your business
ATTRACT
Increase your online visibility and attract B2B clients locally, nationally and internationally from +75M visitors Worldwide