Contact - Maschinenfabrik Berthold Hermle AG
Industriestraße 8 - 12
78559 Gosheim
Germany
Send a message - Maschinenfabrik Berthold Hermle AG
Legal information - Maschinenfabrik Berthold Hermle AG
| | |
| --- | --- |
| Nature | Head Office |
| Year established | 1938 |
| Legal form | Aktiengesellschaft |
| Describe your Company and attract Business opportunities (WZ08) | Großhandel mit Werkzeugmaschinen (46620) |
| Handelsregister | Stuttgart Registernummer: HRB 460 397 |
| VAT no | DE142929574 |
| No employees | 1250 Employees |
| Kompass ID? | DE602679 |
| Kompass member for | + 7 years |
| Membership | Booster International |
Presentation - Maschinenfabrik Berthold Hermle AG
Maschinenfabrik Berthold Hermle AG is a German listed company with its head office in Gosheim in the district of Tuttlingen and is one of the leading manufacturers of milling machines.

Globally there are more than 27000 machines in use, mainly at suppliers of medical technology, in the optical industry, in aviation, in the automotive industry and in motor sport.
The most important components are developed and manufactured in Gosheim. Hermle's universal milling machines and machining centres are used for the machining of tools, moulds and series-produced parts.

Hermle produces small to medium-sized three to five-axis milling centres for a wide range of applications.
Even machines for applications with increased demands on precision or machining volumes are manufactured. The different machine models are available with magazine extensions and a pallet changer. Furthermore, various handling systems are offered directly from the manufacturer.

Hermle is all about milling and achieving outstanding results.
This is clearly demonstrated by the slogan "milling at its best". It stands for high-performance, highly innovative machining centres which have risen to a leading position nationally and internationally. It stands for a far-reaching and closely meshed sales and service network and for a worldwide presence.
Company catalogues - Maschinenfabrik Berthold Hermle AG
Company's Videos - Maschinenfabrik Berthold Hermle AG
General Information - Maschinenfabrik Berthold Hermle AG
Herr Günther Beck
Director
Herr Franz-Xaver Bernhard
Director
Herr Benedikt Hermle
Director
News - Maschinenfabrik Berthold Hermle AG
Press release
Hermle USA has invested USD 3 million to extend its US headquarters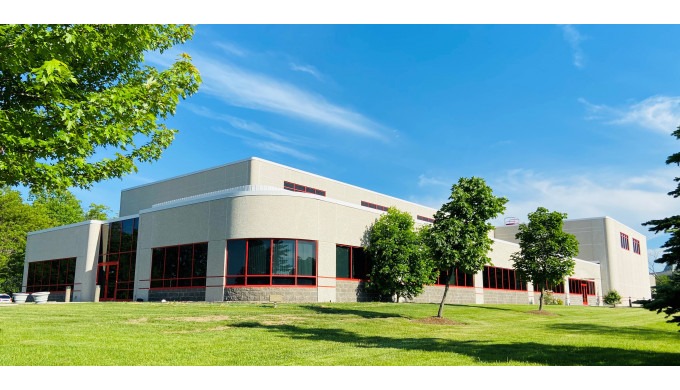 Date: November 20, 2020 12:00 AM
Milwaukee, WI – Hermle USA, Inc. announced the completion of the three million dollar building extension project. This doubled the size of the North American headquarters in Franklin, Wisconsin and included refurbishment of the existing building. The expansion represents a clear sign from the German machine tool manufacturer that it is willing to raise its profile to provide even better levels of support to the growing North American customer base.

Benedikt Hermle, Maschinenfabrik Berthold Hermle AG Board Member, puts it this way: "By expanding our US subsidiary we can achieve further optimization of our customer service on the North American market. We are proud to be able to provide even better support to our North American customers in the production of their high-quality products."

The addition of around 700 square metres of space will allow Hermle to extend and optimize its North American operations. The new buildings comprise a cutting-edge Technology and Innovation Center, an independent training and instruction facility, additional storage space including a logistics centre as well as 'Verweilzeit USA', a tailor-made hospitality area for customers.

"This investment allows us to elaborate application processes together with our customers and partners. Also, we are now even better placed to demonstrate the software tools developed by Hermle that improve our customers' efficiency levels," says Gunther Schnitzer, Co-President and Chief Technology Officer of Hermle USA. "We are looking forward to inviting our customers to visit our completely renovated Technology and Innovation Center with space for up to eight machining centre including automation solutions, and finding answers to customers' queries."

The new storage facilities provide a larger, dedicated space for storing spare parts and accessories. This enables the Hermle support team to dispatch the parts to the customers throughout North America as required and even faster than before.

This expansion project is also coupled with Hermle's mission to alleviate the prevailing shortage of skilled workers in the region. A state-of-the-art training centre has been included to provide apprentices and service technicians with comprehensive and practically oriented vocational training. The company is a leading member of the Industry Consortium for Advanced Technical Training (ICATT) that was inaugurated by the German American Chamber of International Commerce for the Midwest. ICATT promotes a German-style dual apprenticeship system.

"The Hermle brand with its reputation for outstanding machine quality and a high degree of team competence has been attracting steadily more attention on the North American market over the past 10 years," says Manuel Merkt, Co-President and Chief Operations Officer. "Even during the most difficult periods experienced by our society and economy, we continue to invest in tomorrow so as to be able to offer our North American customers added value. This investment enables us, the Hermle brand represented by the North American team, to grow and provide local support to our customers here.

About Hermle USA Inc.
Hermle USA Inc., headquartered in Franklin, WI, is the North American headquarters of Maschinenfabrik Berthold Hermle AG, Gosheim. Hermle USA Inc. has been supplying North American manufacturing companies from very diverse sectors with high-precision machines, production solutions, application support as well as customer training and service since 1987.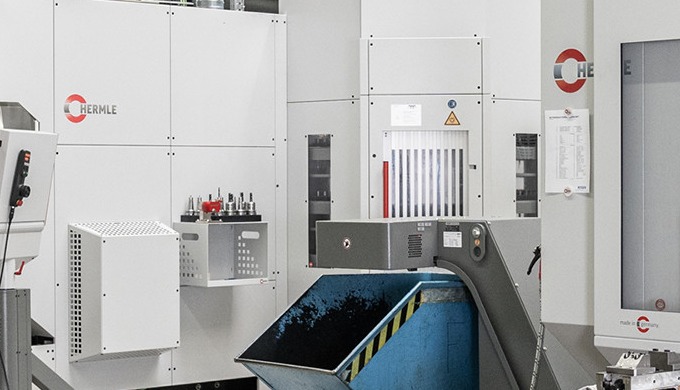 Date: July 2, 2020 12:00 AM
ROSEN develops inspection devices for pipelines. To be able to produce faster and more flexible in-house – that was the target of the investment in four C 42 U machining centres from Hermle with a robot-based automation solution. The system convinced and three years later Hermle was asked to install the same combination again.
Read more: www.hermle.de/userreports
Location - Maschinenfabrik Berthold Hermle AG
Other addresses
Visit address
Industriestraße 8 - 12
Postfach 1240
78559 Gosheim
Germany
Postal address
Postfach 1240
78556 Gosheim
Germany
Opening hours - Maschinenfabrik Berthold Hermle AG
Key figures - Maschinenfabrik Berthold Hermle AG
Activities - Maschinenfabrik Berthold Hermle AG
Producer
Distributor
Service provider
Main activities within the Kompass classification
Other classifications (for some countries)
WZ (DE 2008) : Großhandel mit Werkzeugmaschinen (46620)
NACE Rev.2 (EU 2008) : Wholesale of machine tools (4662)
ISIC 4 (WORLD) : Wholesale of other machinery and equipment (4659)
Secondary activities within the Kompass classification