Contact - Pepperl+Fuchs SE
Lilienthalstraße 200
68307 Mannheim
Germany
Send a message - Pepperl+Fuchs SE
Legal information - Pepperl+Fuchs SE
| | |
| --- | --- |
| Nature | Head Office |
| Year established | 1945 |
| Legal form | Aktiengesellschaft |
| Describe your Company and attract Business opportunities (NAC08) | Manufacture of electronic components (2611) |
| Handelsregister | Mannheim HRB 737016 |
| VAT no | DE143877372 |
| No employees | 6300 Employees |
| Kompass ID? | DE602480 |
| Kompass member for | + 7 years |
| Membership | Booster International |
Presentation - Pepperl+Fuchs SE
In 1945, Walter Pepperl and Ludwig Fuchs founded a small radio workshop in Mannheim, Germany, based on the principles of inventiveness, entrepreneurial foresight, and self-reliance. The experience they acquired was transformed into new ideas, and they continued to enjoy developing products for customers. The eventual result was the invention of the proximity switch. This innovation represented the starting point of the company's success story.
Today, Pepperl+Fuchs is known by customers around the world as a pioneer and an innovator in electrical explosion protection and sensor technology. Our main focus is always on your individual requirements: With a passion for automation and groundbreaking technology, we are committed to working in partnership with you now and in the future. We understand the demands of your markets, developing specific solutions, and integrating them into your processes."
Our Online Magazine amplify:
From Herbal Medicine to HMI
http://amplify.pepperl-fuchs.com/articles/173/from-herbal-medicine-to-hmi
An Innovation that Changed the World of Automation
http://amplify.pepperl-fuchs.com/articles/174/an-innovation-that-changed-the-world-of-automation
New Paths in Process Plants
http://amplify.pepperl-fuchs.com/de/inhalte/172/new-paths-in-process-plants
Making Fitness Fun with sportstation
http://amplify.pepperl-fuchs.com/articles/171/making-fitness-fun-with-sportstation
Company's Videos - Pepperl+Fuchs SE
General Information - Pepperl+Fuchs SE
Certifications
| | |
| --- | --- |
| Type: | DIN EN ISO 9001:2008 |
| Type: | DIN EN ISO 14001:2004 |
Dr. Gunther Kegel
CEO - Chief Executive Officer
Herr Werner Guthier
Director
Herr Mehmet Hatiboglu
Director
News - Pepperl+Fuchs SE
New service
Industrial Box Thin Clients for 24/7 Operation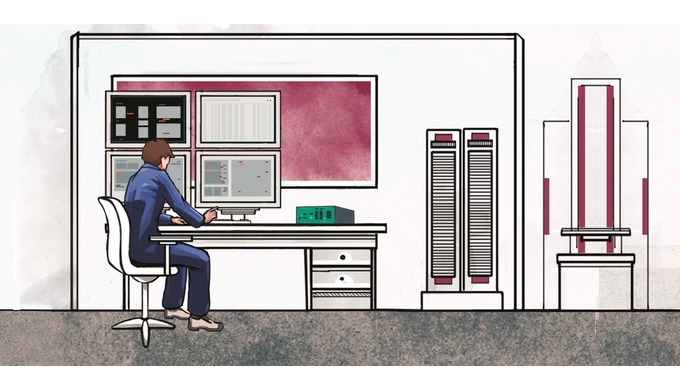 Date: April 23, 2020 12:00 AM
https://www.pepperl-fuchs.com/global/en/34439.htm?
Explosive atmospheres, rough conditions, extreme temperatures—process industries pose particular challenges to people and technology. This also applies to the
thin clients
that are common in office environments. Unlike applications on conventional PCs, applications on thin clients are not on remote servers. Only image information and input is entered via the network.
Since
centralization
and
virtualization
of computers is also a trend for modern
process control systems
, thin clients have become more important in this field, too. In order to use the technology in process industries, Pepperl+Fuchs developed
industrial box thin clients
that are suitable for harsh conditions. The
BTC12
supplements the existing
BTC01
and expands the thin client portfolio.
The BTC12 comes in a robust, enclosed
IP4x
housing and is designed for 24/7 operation. With its extended temperature range of -20 to +60 °C, the BTC can be installed in
extreme temperatures
and stowed in cabinets, drawers, or containers. All connectors are mechanically securable so the box thin client can withstand vibration.
A Clear View—from Quad Monitor to Ultra HD
Large screens are not only finding their way into living rooms, but also into control rooms. Pepperl+Fuchs has optimized the BTC12 for use with the latest
screen technology
. The new version comes with two
DisplayPort interfaces
that allow the use of
Ultra HD
monitors with
4K
resolution at 60 Hz—this ensures an optimal overview of your processes. Due to the
DP++
option, users are able to connect HDMI monitors with a passive DisplayPort adapter.
The well-known BTC01 even supports
Quad Monitor
installations and can display information on four
Full HD
screens. Sow with the Pepperl+Fuchs box thin client portfolio, users can adapt monitoring in the control room to their individual needs.
Easy Configuration with RM Shell 5
To simplify not only hardware installation, but also
configuration
and setup of the
box thin client
,
VisuNet RM Shell 5
firmware is pre-installed and pre-configured for various control systems. So just like thin client-based
VisuNet Remote Monitors
, the BTC can be put into operation quickly and easily within a few minutes. The latest generation of RM Shell is based on
Microsoft® Windows 10 IoT Enterprise LTSB
, which is provided with long-term security updates by Microsoft. In addition, RM Shell 5 comes with
integrated security mechanisms
that give the system reliable protection from malware and virus infiltration.
RM Shell 5 firmware is available for every VisuNet device from Pepperl+Fuchs. It enables a complete thin client solution for process industries—from the BTC in the control room down to the remote monitor in
Zone 1/21
. And with
VisuNet Control Center
software, plant operators can configure, monitor, and efficiently manage all devices from one central point.
New service
SAP and Pepperl+Fuchs Strengthen Their IoT Cooperation in the Process Industry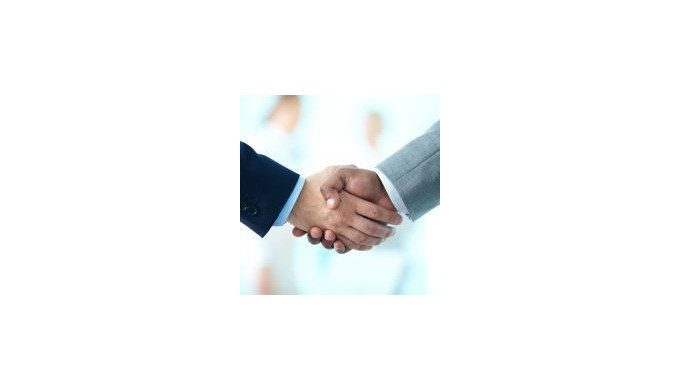 Date: April 23, 2020 12:00 AM
https://www.pepperl-fuchs.com/global/en/34484.htm?
SAP and Pepperl+Fuchs are planning to strengthen their
IoT cooperation
in the
process industry
. This was announced by the two companies at the
ACHEMA trade fair in Frankfurt
. The cooperation includes coordinated development of joint solutions, as well as sales and implementation. The cooperation centers on two areas: Condition monitoring and predictive maintenance for production plants as well as IoT solutions for product logistics in continuous processes.
Condition Monitoring and Predictive Maintenance for Production Plants
Lowering maintenance costs
by preventing and reducing downtime
is the main focus of the companies' collaboration. Pepperl+Fuchs and its subsidiary
Neoception
provide components for harmonized
IoT communication
between field devices and the
SAP Leonardo innovation platform
. Apps and analytical tools from field device manufacturers can be seamlessly integrated into the platform. With this, SAP optimizes the interplay between field device service requirements and manufacturers' operation and maintenance processes.
The goal is increasing efficiency of container management to ensure a sound supply chain from manufacturer to end user. For its part, Pepperl+Fuchs supplies
autonomous level sensors
that connect wirelessly to the
SAP cloud platform
.
"By working with Pepperl+Fuchs, we can further advance the integration of IT and OT," says Hala Zeine, President of Digital Supply Chain and Manufacturing at SAP. "This enables us to tap into the added value that modern field devices can generate—also at the business level."
Dr. Gunther Kegel, CEO of Pepperl+Fuchs, adds: "We want to offer process plant operators solutions based on the NAMUR open architecture. To optimize plant performance, information is provided that is already available in field devices but, until now, has usually gone unused."
About Pepperl+Fuchs
With 6,000 employees worldwide, Pepperl+Fuchs is one of the
leading companies for industrial sensors and explosion protection
. The headquarter in Mannheim is the center of this technical expertise. Engineers and specialists research and develop the latest technologies and products here. The family business was founded in 1945. Today, it has 40 subsidiaries and is represented on 6 continents. The global presence allows it to combine the best of both worlds: highest technical standards with efficient, cost-effective production possibilities. Pepperl+Fuchs has established itself as a partner for globally active operators of automation technology and offers the broadest portfolio of proven components for the requirements of factory and process automation.
About SAP
As
market leader in enterprise application software
, SAP (NYSE: SAP) helps companies of all sizes and industries run better. From back office to boardroom, warehouse to storefront, desktop to mobile device—SAP empowers people and organizations to work together more efficiently and use business insight more effectively to stay ahead of the competition. SAP applications and services enable more than 388,000 business and public-sector customers to operate profitably, adapt continuously, and grow sustainably.
Location - Pepperl+Fuchs SE
Key figures - Pepperl+Fuchs SE
Activities - Pepperl+Fuchs SE
Producer
Distributor
Service provider
Main activities within the Kompass classification
Other classifications (for some countries)
NACE Rev.2 (EU 2008) : Manufacture of electronic components (2611)
ISIC 4 (WORLD) : Manufacture of electronic components and boards (2610)
Secondary activities within the Kompass classification