Contact - WEH GmbH Verbindungstechnik
Josef-Henle-Straße 1
89257 Illertissen
Germany
Send a message - WEH GmbH Verbindungstechnik
Legal information - WEH GmbH Verbindungstechnik
| | |
| --- | --- |
| Nature | Head Office |
| Year established | 1973 |
| Legal form | Gesellschaft mit beschränkter Haftung |
| Describe your Company and attract Business opportunities | |
| Handelsregister | AG Memmingen, HRB 3086 |
| VAT no | DE814010659 |
| No employees | 100-249 Employees |
| Kompass ID? | DE600069 |
| Kompass member for | + 7 years |
| Membership | Booster International |
Presentation - WEH GmbH Verbindungstechnik
WEH has been a leading manufacturer in the connection technology sector for over 45 years with its innovative quick connectors, which establish pressure and functiontight connections in seconds. The jaw locking mechanism developed by WEH represents a quantum leap in the efficiency of leak testing.
WEH is certified as conforming to ISO 9001 and to the Pressure Equipment Directive 2014/68/EU Annex III, Module H. The company has over 200 employees and operates in more than 60 countries worldwide.

- Quick connectors and couplings for pressure, function and vacuum tests up to 2000 bar

- Connection within seconds to threads, beads, bores holes and flanges without screwing

- Complete product line for CNG and hydrogen refuelling

- Refuelling nozzles, recaptacles, break-aways, fuelling systems, adaptor nozzles, check valves and filter for CNG / hydrogen drive vehicles

- Complete plants for filling, blending and mixing of gaseous and liquid media

- Quick connectors, filling rigs and mixing plants for gas filling

- Components as Fittings, stop valves and safety devices for gas applications

- High-performance check valves out of stainless steel, brass etc. with opening pressures from 0,01 bar onwards

- Specialist for special applications
Company's Videos - WEH GmbH Verbindungstechnik
General Information - WEH GmbH Verbindungstechnik
Brands - WEH GmbH Verbindungstechnik
Herr Michael Döring
CEO - Chief Executive Officer (Geschäftsführung)
Herr Markus Guter
Purchasing Director/Manager (Einkaufsleitung)
News - WEH GmbH Verbindungstechnik
Other
The perfect connection for automated leak testing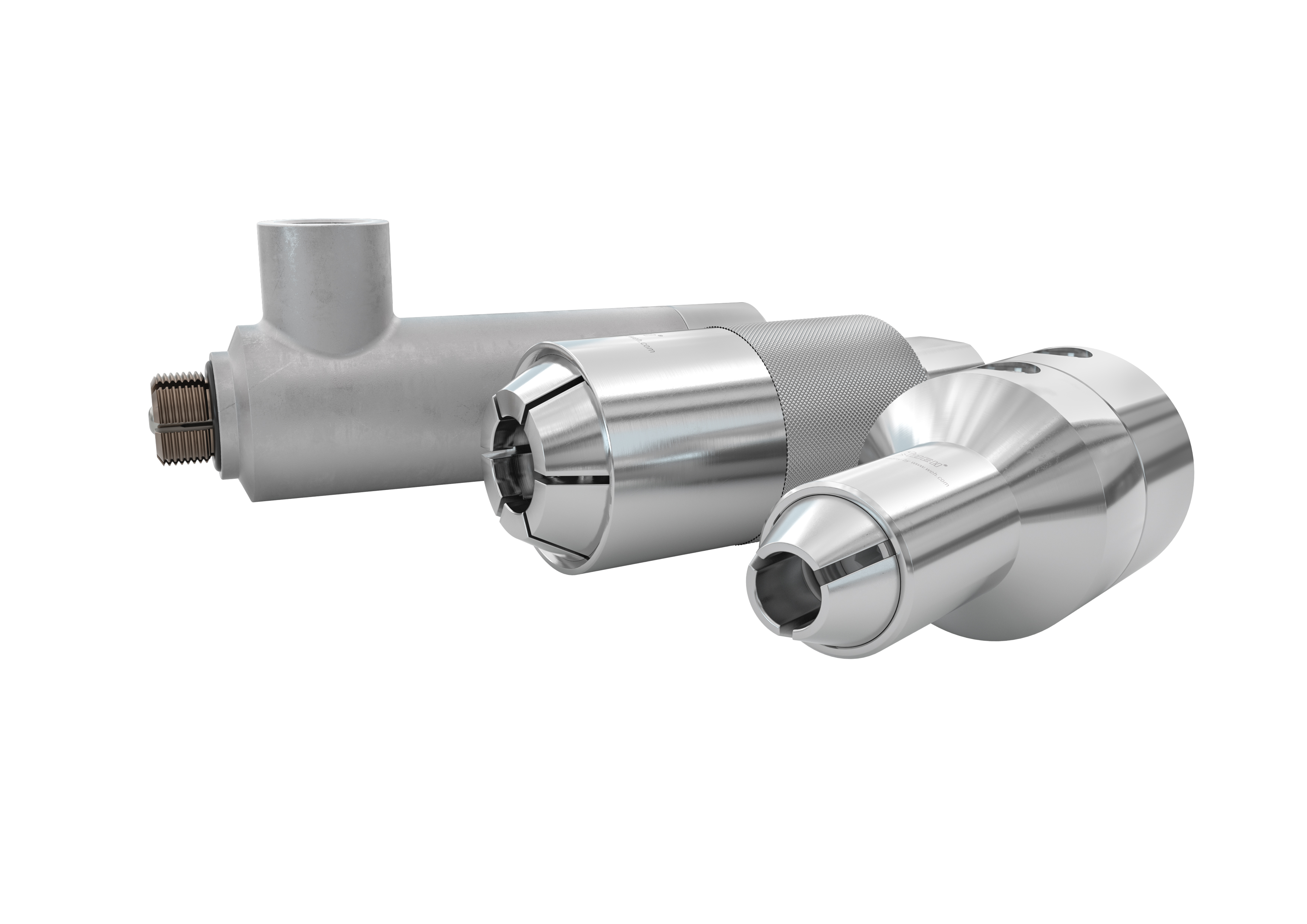 Date: August 28, 2017 12:00 AM
Increasing automation with simultaneous quality improvements are requirements that must be satisfied, particularly in mass production. Continuous improvement processes within the framework of quality management are therefore essential for meeting current quality standards and making them more efficient.
Leak testing is increasingly being automated, especially in mass production, since very high quantities often have to be reliably tested for leaks during the production process.
Pneumatic leak testing is the most common automated testing procedure, and is suitable for numerous applications.
Here WEH® Test connectors with pneumatic actuation have proved successful, as they are ideal for automation. WEH® Connectors are available either with pneumatic V-actuation using a valve head, or P-actuation for external manual, semi-automatic or fully automatic
control systems.
The test connector is actuated automatically by applying the pilot pressure. The integrated clamping jaws grip in or on the test piece and establish a pressure-tight connection within seconds. This simplifies processes, increases productivity, and the leak testing of components is fully integrated in the production process as part of quality assurance.
No matter whether internal threads, external threads, bores or straight tubes, WEH offers the right test connection with pneumatic actuation. See for yourself at
www.weh.com
.
Other
Efficient Leak Testing of Pneumatic Components during Series Production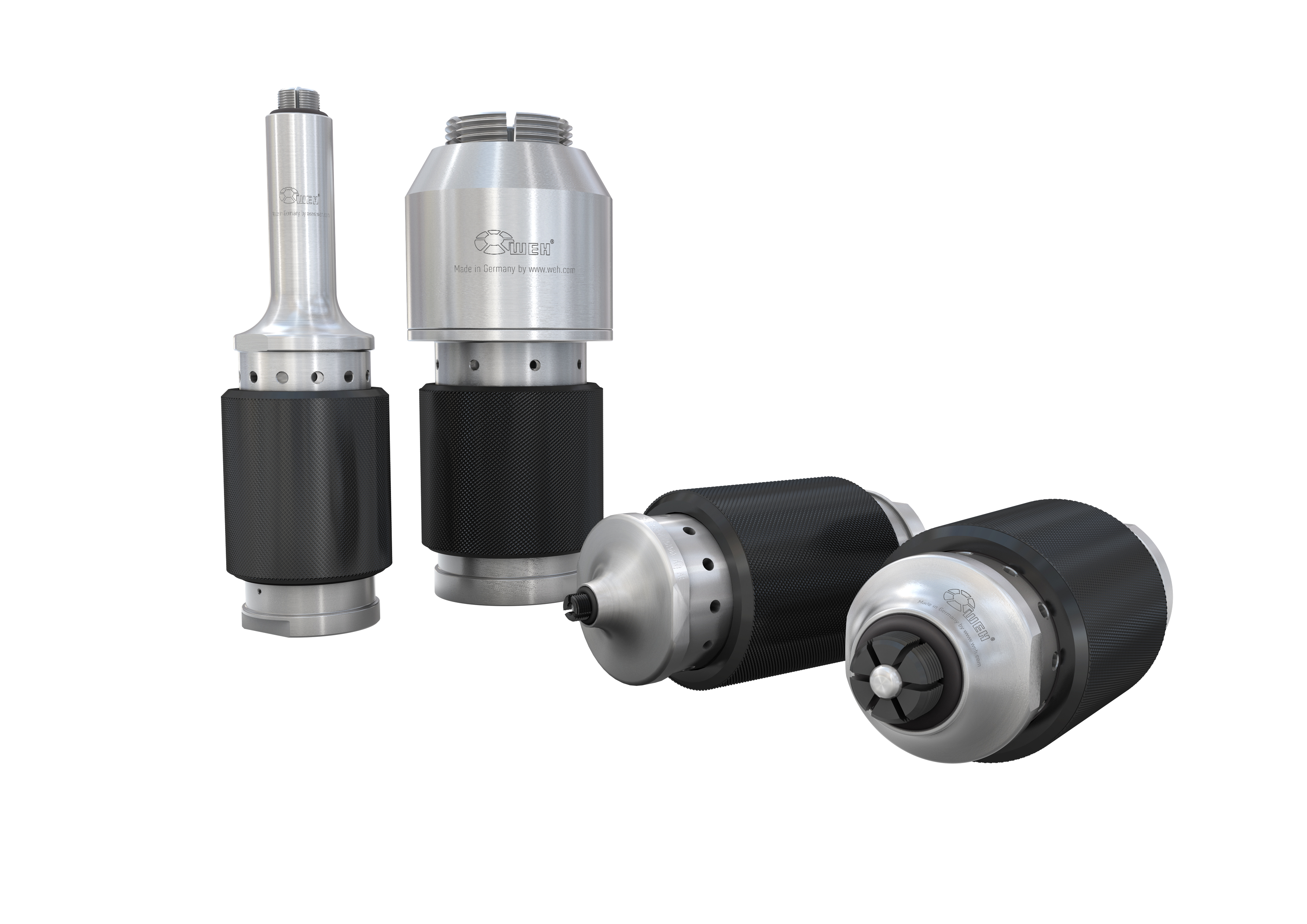 Date: March 9, 2015 12:00 AM
The leak tightness of pneumatic components is one of the essential quality requirements of series production. The WEH® TW05 Quick Connector has been especially designed for the purpose of leak testing during the manufacturing process. With this connector pneumatic components with internal threads are
tested faster than ever before. Connecting and pressure supplying the test piece with 5 - 12 bar is accomplished in one operation by simple actuation of the sliding sleeve. The quick connector is plugged straight into the thread of the test piece. By actuating the sliding sleeve, the patented WEH® Clamping Jaws spread apart and grip into the thread. The TW05 is connected and seals tightly.


Location - WEH GmbH Verbindungstechnik
Key figures - WEH GmbH Verbindungstechnik