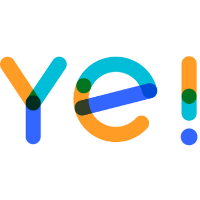 Ye and Co
The wood, an art of living
Contact - Ye and Co
11 rue des tuilliers
69003 LYON 03
France
Send a message - Ye and Co
Legal information - Ye and Co
| | |
| --- | --- |
| Nature | Head Office - Distribution Center - Registered Office |
| Year established | 1974 |
| Describe your Company and attract Business opportunities (NAF08) | Repair of machinery (3312Z) |
| Corporate capital | 7,622 EUR |
| No employees (address) | 0-9 Employees |
| No employees | 8 Employees |
| Kompass ID? | FR2309106 |
| Kompass member for | + 6 years |
| Membership | Booster International |
Presentation - Ye and Co
Ye and Co designs custom projects to make a unique creation, hence the importance of a rigorous selection of the materials, and create a harmony and a vibe that looks exactly like you.We select the finest materials for you and with you. You will have the opportunity to compose your layout from the most traditional of materials, wood noblest.Because we are all different, we offer a custom layout.If the wenge and teak are the most well-known, however, there are a variety very rich in exotic wood ! The teak comes from South-East Asia and has a nice yellow-brown. This precious wood has a tendency to disappear over the years, a victim of its success to the shipbuilding industry but also the furniture inside and outside. To maintain your teak furniture, regularly a layer of protective oil special exotic wood using a brush.
Company's Videos - Ye and Co
General Information - Ye and Co
Import area
West. Europe, Central/East Europe
Brands - Ye and Co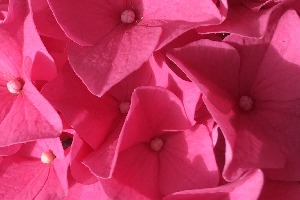 Laura
M. Didier Souhé
Principal Executive/Proprietor (Propriétaire)
Mme Daphné mesnil
Executive Assistant
News - Ye and Co
Previous news
New product

New collection

Date: April 23, 2020 12:00 AM

Launch of the new collection of coffee table in wood and aluminium

Press release

Happy new year

Date: December 31, 2018 11:00 PM

On the occasion of this new year, receive in the name of all the employees of the Ye and Co, our very best wishes for happiness, health and prosperity. That 2019 opens up future possibilities for each of us and brings us success and success.

Organize an event

Invitation to the new Showroom

Date: November 20, 2018 9:00 AM

Location: 11 rue des tuilliers, 69003 LYON 03

Ye & Co propose trois belles journées de portes ouvertes, les 20, 21 et 22 novembre 2018. C'est l'occasion pour tous, de venir découvrir le tout nouveau showroom Ye & Co de 150 m² : nouveautés salon, cuisine, dressing, salle de bain et mobilier. Venez découvrir de très belles cuisines réalisées pour le showroom, pour un budget de 17 000 € électroménager haut de gamme compris.
Retrouvez également tout l'univers du salon sur-mesure avec de belles chaises confortables, des fauteuils haut de gamme, des canapés, des canapés d'angle, des tables basses design, des tables à manger, des buffets, des bibliothèques et des consoles.

Organize a webinar

Participer à notre nouvelle formation en ligne

Date: November 8, 2018 11:00 PM

Ye and Co organise le 9 novembre un webinar sur une nouvelle formation en ligne.
More news
Location - Ye and Co
Other addresses
Visit address
11 rue des tuilliers
69003 LYON 03
France
Delivery address
11 rue des tuilliers
69003 LYON 03
France
Delivery address
11 rue des tuilliers
69003 LYON 03
France
Postal address
11 rue des tuilliers
69003 LYON 03
France
Legal address
11 rue des tuilliers
69003 LYON 03
France
Opening hours - Ye and Co
Activities - Ye and Co
Producer
Distributor
Service provider
Activities
Other classifications (for some countries)
NAF Rev.2 (FR 2008) : Repair of machinery (3312Z)
NACE Rev.2 (EU 2008) : Repair of machinery (3312)
ISIC 4 (WORLD) : Repair of machinery (3312)