KOREA PRIME PHARM CO., LTD.
Responsible for the health and happiness of mankind.
Contact - KOREA PRIME PHARM CO., LTD.
211, Jungang-ro
Dong-gu 61473
South Korea
Send a message - KOREA PRIME PHARM CO., LTD.
Legal information - KOREA PRIME PHARM CO., LTD.
| | |
| --- | --- |
| Nature | Head Office |
| Year established | 1995 |
| Describe your Company and attract Business opportunities | |
| Corporate capital | 2,000,000 USD |
| Co.Registration No | 114-81-65048 |
| No employees (address) | 380 Employees |
| No employees | 400 Employees |
| Kompass ID? | KR019913 |
| Kompass member for | + 7 years |
| Membership | Booster International |
Presentation - KOREA PRIME PHARM CO., LTD.
healthy life beyond beauty, beauty and health creators, best partner for your cosmetic business, regenerate damaged skin cells, whitening and anti-wrinkle, smoothen and whiten skin, keep moisture for smooth skin, keep skin healthy, physical sunscreen for sensitive skin, true beauty and healthy life, peptide cosmetics, EGF cosmetics, cosmeceutical, skin care, K-beauty, korean skincare, anti-aging, hydration, clear skin, acne, age, sensitive, brightening, EGF, peptide, organic skin care, moisturizers

# Company Introduction
Korea Prime Pharm. CO., LTD. is established in 1995 with specializing in manufacture, production and sale of prescription (ETC) and over-the-counter (OTC) drugs. This company has achieved a 30% annual growth rate higher than the average growth rate of the general pharmaceutical industry. Our company has been putting all its effort into developing new medicines through industrial-educational R&D cooperation, with the goal of being an international company. In order for business diversification in response to changing market, the company has recently established a new department of health functional food and cosmeceuticals. New products are to be launched from 2018. Every day, our researchers is thinking out a special remedy for returning ageing skin to a more healthy state. To minimize irritation on sensitive or skin damaged skin, the product was formulated using skin-firming peptides and natural ingredients, which are the specially designed for skin anti-aging.

# Strength
Our company has been working in the ETC/OTC pharmaceutical field for over 25 years.
We are an R&D company that produces and sells foundation cosmetics of natural ingredient.
And because we research and make our own cosmetics we can guarantee that the quality of our products is outstanding.

# Products
1. Collage film V-Fit
2. DR.RE:DE Seven Peptide Collagen Serum
3. DR. RE:DE Recover Therapy Ampule Thera-Q:A
4. DR. RE:DE Recover Therapy Cream Thera-Q:C
5. DR.RE:DE Hand cleansing spray
Company catalogues - KOREA PRIME PHARM CO., LTD.

Catalogue (English)
10 pages
ECO DAILY SUN MILK (English)
14 pages

Catalogue (English)
43 pages
Company's Videos - KOREA PRIME PHARM CO., LTD.
General Information - KOREA PRIME PHARM CO., LTD.
Export area
Asia-Pacific
China, Hong Kong, Singapore, Taiwan, Viet Nam
Brands - KOREA PRIME PHARM CO., LTD.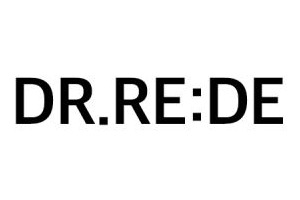 DR.RE:DE (Producer)
Byung Yong Hyon
CEO - Chief Executive Officer
Ms. HYUN JU MOON
Export Director/Manager
News - KOREA PRIME PHARM CO., LTD.
Participate in an event
Cosmetics & Beauty Expo Osong Korea 2019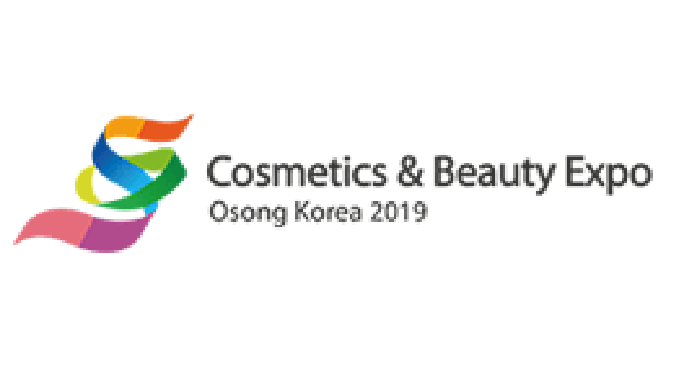 Date: October 21, 2019 3:00 PM
End: October 26, 2019 2:59 PM
Location: Osong Station
http://eng.osongbeautyexpo.kr/
Date

October 22 ~ 26, 2019 (5Days)

Venue
Organized/
Conducted by

Chungcheongbuk-do and Cheongju-si /
Osong Bio Promotion Foundation

Contents

Industrial Exhibitions, Business Meeting, Sales, Conferences, and more

Facilities

8,794m2(Exhibit Halls : 7,994m2 Conference Hall : 800m2)

Participants

: 250 companies, 1,000 buyers and 90,000 visitors

Home Page
New product
[NEW PRODUCT] ECO DAILY SUN MILK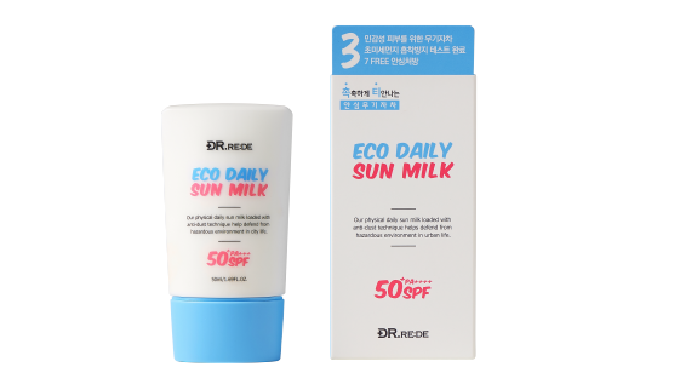 Date: June 10, 2019 3:00 PM
Location - KOREA PRIME PHARM CO., LTD.
Opening hours - KOREA PRIME PHARM CO., LTD.
Key figures - KOREA PRIME PHARM CO., LTD.
Activities - KOREA PRIME PHARM CO., LTD.
Producer
Distributor
Service provider
Main activities within the Kompass classification
Secondary activities within the Kompass classification