Contact - Kompass Portugal
Avenida Columbano Bordalo Pinheiro, 75 - 7º
Edifício Pórtico
1070-061 LISBOA
Portugal
Ask for Info - Kompass Portugal
Legal information - Kompass Portugal
| | |
| --- | --- |
| Nature | Headquarters |
| Year established | 1947 |
| Legal form | Foreign Company |
| Describe your Company and attract Business opportunities | |
| Corporate capital | 200,000 EUR |
| N. Fiscal | 980683823 |
| VAT no | PT980683823 |
| No employees | 59 Employees |
| Kompass ID? | PT019993 |
| Kompass member for | + 7 years |
| Membership | Booster International |
Presentation - Kompass Portugal
Founded in Switzerland in 1944, Kompass has developed its information service B-to-B of a network associated with independent sites, and is now present worldwide in more than 60 countries.

The system Kompass, based on a single classification that contain more than 55,000 products and services and is studied to relate buyers and sellers, allowing buyers to find the products and services you want, and the vendors that target the potential clients. The databases Kompass can be accessed in several ways: directories, CD-Roms and via the Internet.

Kompass Portugal is responsible for the collection of information of Portuguese businesses and for the distribution, in Portugal, of the products of the whole network Kompass.
1

product - Kompass Portugal
Company's Videos - Kompass Portugal
General Information - Kompass Portugal
Import area
Asia-Pacific, Central Asia, Middle East, Africa, Central/East Europe, West. Europe, North America, Central America, South America
Export area
Asia-Pacific, Central Asia, Middle East, Africa, Central/East Europe, West. Europe, North America, Central America, South America
Amélia Canha
Product Director/Manager (Kompass Product Manager)
Spoken languages Portuguese, English
Anabela Monteiro
Production Director/Manager (Classification)
Spoken languages French, English, Portuguese
News - Kompass Portugal
New product
Public Tenders Service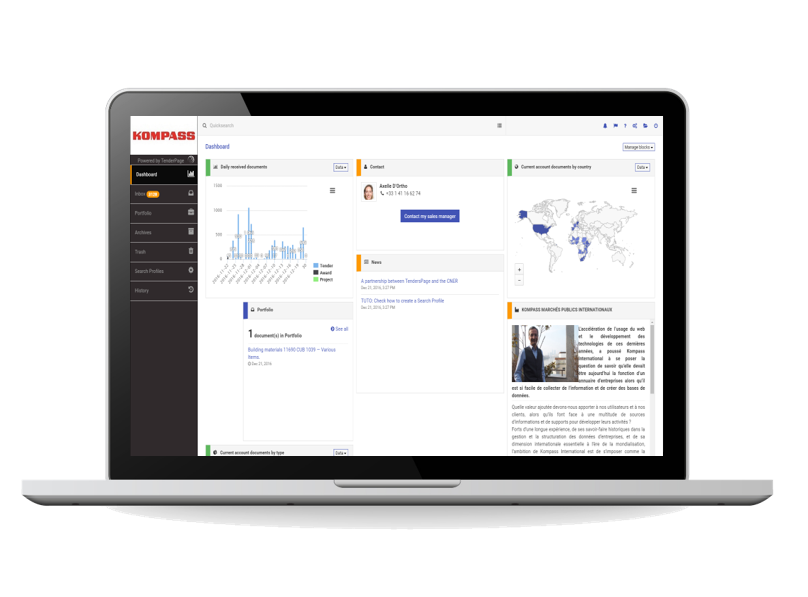 Date: April 23, 2020 12:00 AM
E-mail alerts daily
The best online platform international
Smart search engine
1.700.000 purchasing around the world
145 languages

A new solution that enables companies to find business opportunities of its activity, and that promotes communication between professionals in each area of the business.
More than 50,000 contests per day
More than 10 million per year
Saving time and money.
Less administrative costs, and proposed with the most competitive prices and less time spent to analyze and decide.
Other
Portugal Exporter 2018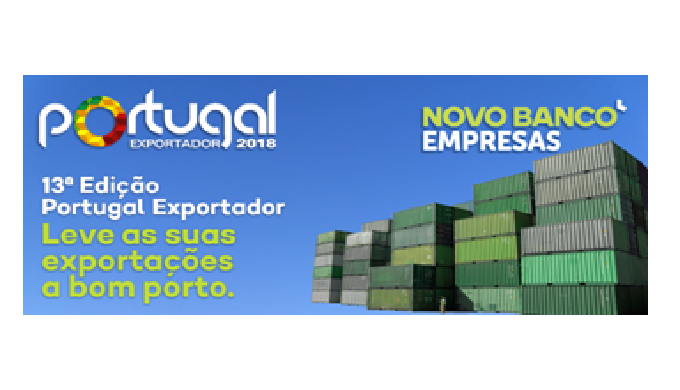 Date: November 14, 2018 12:00 AM
Location: Congress Center in Lisbon
The PORTUGAL EXPORTER aims to provide Portuguese companies the possibility, in one day and in one place.
Knowing the tools available to support export and internationalization;
Access extensive information and specialized markets, sectors and other issues related to the internationalization;
Meet in direct speech the internationalization of Portuguese companies experience, successes and failures;
Access a wide range of products and services;
Identify potential partners and establish and strengthen personal contacts generating conditions for each company develop its best strategy to face the challenges of globalization.
Location - Kompass Portugal
Opening hours - Kompass Portugal
Monday
9:00 AM - 1:00 PM
2:30 PM - 6:00 PM
Tuesday
9:00 AM - 1:00 PM
2:30 PM - 6:00 PM
Wednesday
9:00 AM - 1:00 PM
2:30 PM - 6:00 PM
Thursday
9:00 AM - 1:00 PM
2:30 PM - 6:00 PM
Friday
9:00 AM - 1:00 PM
2:30 PM - 6:00 PM
Activities - Kompass Portugal
Producer
Distributor
Service provider
Main activities within the Kompass classification
Secondary activities within the Kompass classification